Dr. Lanfermann® Antioxidant pH 12 drinking cure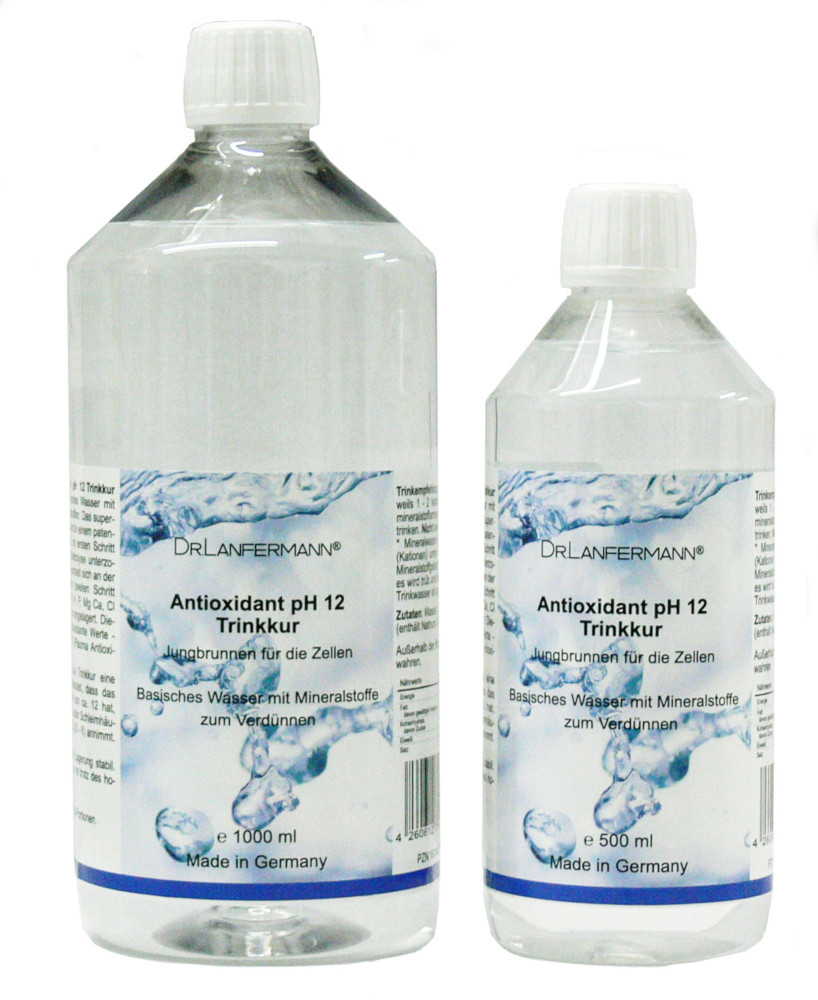 Dr. Lanfermann® pH 12 water is not only available as a cosmetic product, but now also as food to drink. The concentrate is available in 500 ml and 1000 ml PET bottles. For consumption it is diluted with spring water or mineral water. However, the spring water must contain less than 50 mg/l cations. Otherwise it happens, as with tap water, that the minerals precipitate and the effect is lost. We publish suitable spring waters – as far as we know -. under the tab Health – Drinking cure.
Antioxidant is a fountain of youth for your cells. It also has a very high content of antioxidants, measured in a PAT (Plasma Antioxidant Test) at specialised institutes in Italy and Switzerland. This alkaline water supports the immune system and also has an anti-aging effect.