Dr. Lanfermann® Anti Aging Products
Dr. Lanfermann® Ageless Eye Gel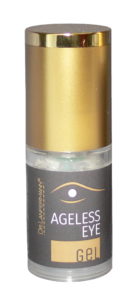 Dr.Lanfermann® Ageless Eye Gel reduces wrinkles and bags within 2-3 minutes. After approx. 8-12 hours the effect decreases again.
The active ingredient Argireline® has been clinically tested. It acts on the same receptors as Botox. This saves you the expensive procedure at the doctor's office.
A youthful look for unforgettable moments – be it a date, a visit to the theatre, a visit to the boss, an interview, or any other occasion.
Apply a small amount of gel around the eye. Since the gel is clear and transparent, it does not need to be covered with make-up.
Translated with www.DeepL.com/Translator
                             before                                after 2 minutes with Eye Gel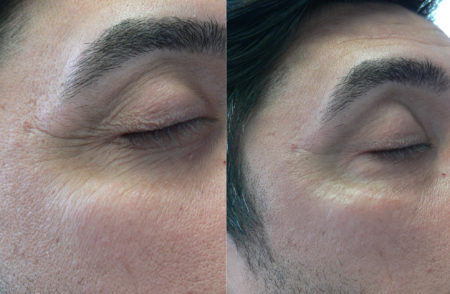 Dr. Lanfermann® Anti-Aging Creme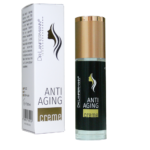 Dr.Lanfermann® Anti Aging Cream contains a special composition of the active ingredient Argireline®, which reduces the depth of wrinkles. Measurements with the active ingredient composition have shown that the depth of wrinkles is reduced to the extent that it is observed in people who are 10-20 years younger.
Applied morning and evening to the face and décolleté, it gives a more youthful appearance after about 4 weeks.
The Dr. Lanfermann® Anti Aging Cream contains jojoba oil and shea butter to care for the skin, vitamin E protects the skin against environmental influences.