Satisfied with Olaplex?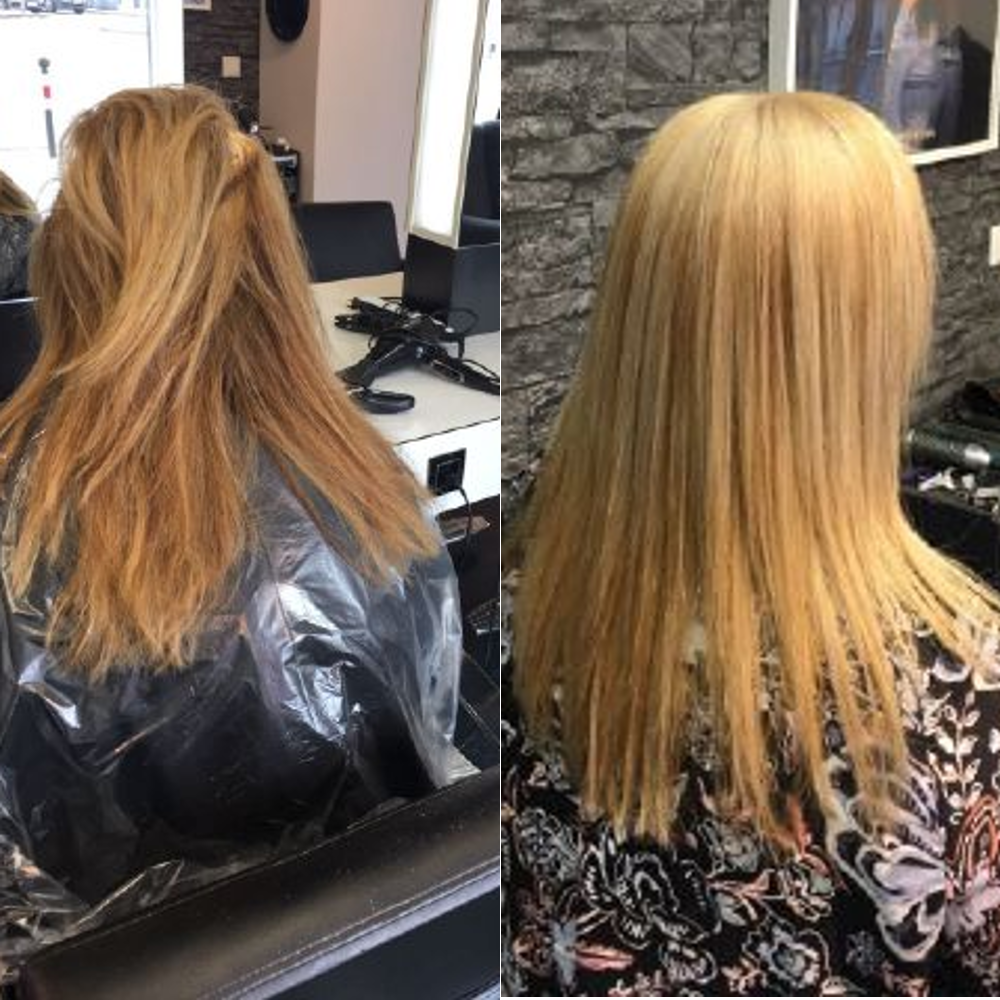 Today I visited a hairdresser again. Of course we talked about Olaplex as well. Once again complaints became loud. After some applications the hair is leached out, it does not take up any more color, no more care. Many hairdressers have already separated from Olaplex again.
What are the alternatives? Many! Are they better? Are they better? The customer decides that. She must be satisfied with the result. Write to us.
We therefore offer a product based on a natural protein. This protein works just as well during bleaching as olaplex and others. In addition, it can also be used for dyeing. So far, there have been no colour shifts, but due to the many colour products on the market, of course we cannot test them all. And thirdly, there is one big advantage. TRIPLEX Base can also be used as an intensive treatment. Strained hair, caused by wind and other external influences, will become smooth and shiny again. The intensive cure can be done both at the hairdresser, and at home. After 2-3 times application, the good wet combability of the hair is maintained for up to 6 weeks, without the need to use further care products.
Translated with www.DeepL.com/Translator